Type Hike
Illustration for Alphabeast — Available for purchase
The Red Wolf is a critically endangered species, found in the eastern US. Its origin is up for debate—some believe it to be a hybrid species of coyote and gray wolf—but, genetics aside, the Red Wolf is undeniably beautiful. I spent an extra long time researching, which led to me exploring a variety of styles (slideshow below). I really enjoyed this (new) geometric approach.
September 2017
Location of the Red Wolf
100% of profits to Defenders of Wildlife.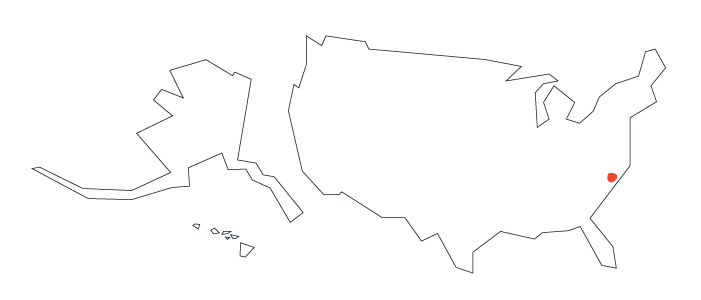 Process
Sketches early on contained an "R" made of a moon/trees. Part of the requirements from Type Hike were to include a letterform somewhere on the piece, so I played around with that for a while.

Early linework had the wolf in a different position. Eventually, the trees were subsitituted for a mountain range.

One of the more difficult steps was narrowing down the palette to just three colors. The final version (above) is much more simplified than an earlier take, in which the fur became difficult to render.