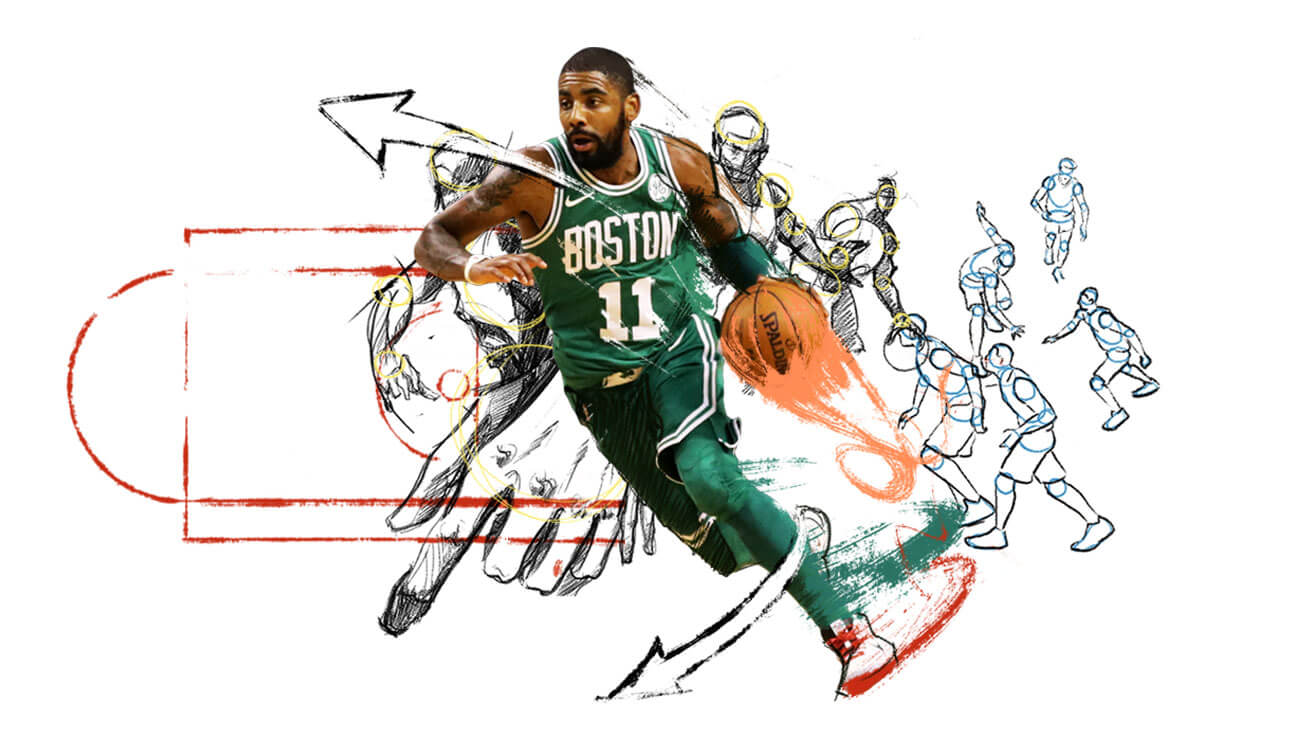 Kyrie's Handles
Concept and design for NBA's most talented flat-Earth truther

Early in his inagural Celtics season, Kyrie Irving was a living highlight reel. The idea to dive deeper into his game led Art Director Luke Knox and myself to partner with Chris Forsberg, who wrote what would become his final (for now!) story for ESPN. Editorial support from James Merritt. Data from Second Spectrum via SIG at ESPN.
The animations were done by
Robertino Zambrano
, owner of Australian studio,
Kapwa
. While we employed lots of dataviz for this project, Rob brought it all to life and made the page brighter and stronger with his art.